Username:
Kitsui
Points:
25/85
Companions:
(1/1)
Perks:
Signature Technique [Used], Heirloom
Stat Trainings:
(13/50)
---
Nonki


"

The faceless spy

"


-Code name:

Y



"

If only you knew half the truth.

"

Fame

---

"I don't know who Hotaru is but there's this spy out there that's very, very dangerous. Very hush hush work."
-Kumogakure Ghost

"There was this kid named Yoho that helped me and my child get home, I will never forget what those ninjas did for me, and I would gladly return the favor."
-Lightning Country Citizen

---

Summon

King Yautja


The Predator

---

Age: ?
Gender: ?
Cover: ?
Type: Assertive.

Rank:
Special Jounin
Village:

Kumogakure

Specialty:
[

Taijutsu

]
Affinity:
[

Fuuton

]
Squad:
[N/A]

Ghost Theme:


---

Thief Theme:


---

Stalker Theme:


---

Assassin Theme:

Sakuran

Hotaru

Yoho

Honor-bound

Theme:


Undercover

Theme:

Loser Theme:


Age: 20
Gender: Female.
Cover: Samurai
Type: Fearless, dedicated & honor-bound

Age: 16
Gender: Female.
Cover: Whatever is needed.
Type: Lone wolf, spy.

Age: 16
Gender: Male.
Cover: Unemployed.
Type: Laid back, passive, support.
"

I am the invisible hand of Kumogakure.

"
General Information
| | | | | | |
| --- | --- | --- | --- | --- | --- |
| Age: | Gender: | Height: | Weight: | Hair: | Eyes: |
| 16 | Female. | 5'4" | 130 Lbs. | Black. | Blue-gray-greenish. |
Tanned, short and lean. She is fit and clear of any scars, she is small busted and has a small waist. A cool feature Hotaru has, is that her eyes change color depending on the light, ranging from blue to green and sometimes grey. On her free time the woman has her hair rugged and hanging down, a small ponytail mimicking the samurai and braids hidden on the back of her hair. This is used to cover up her long hear, when tied up this way it reaches down to her shoulders, although otherwise it the back hair would reach down to the center of her back. During missions Hotaru braids her hair to cornrows to keep it shorter, so she can wear different wigs.
Quote:

Casual

---

Yoho wears a yellow jacket that's always open, a white t-shirt, underneath that she wears full body bandage. Sporting black shorts and black sandals. She carries a "Medpack" on the back of the belt and carries a black scarf around her neck.[/center]
Quote:

Official

Under Oath

---

Her official outfit consist of a black mask, a white flak vest. Under the flak vest Yoho wears a black long sleeved shirt, with black shorts and leg warmers the ninjas outfit is almost complete. During her official time she wears some minor protections and a cloak. Also wears the "Official pouch"
Quote:

Mission

When it counts

---

During mission she wears her armor, white large shirt with a blue streaks and insignia all over it. Her arms are covered in armor from the hands all the way up to her shoulders in black decorated armor, she wears finger-less gloves for comfort and puffy black pants, finishing of with her black shoes. Her chest armor is decorated and almost appear unisex thanks to her flat chest. Hidden inside the cloak the woman has hidden her "Senbon carrier"
Quote:

Assassin

Failure is not an option

---

She wears a white long sleeved white hooded shirt with it's back end hanging, over it she wears various trinkets that create low sound when moving, otherwise they create no noise when stealthing. Over her left shoulder she has a golden ornamented pauldron, and over her waist she wears a sash with brilliant colors, she wears black pants and knee high brown boots, her arms are decked with metallic arm guards to hide her sling and hidden blade. She sports black finger-less gloves various belts to hold up her many pouches.
All time
Quote:

[

Black Mask

/

Night Hood




---

Dual masks that together work as one, the one beneath is a black glass mask, works as a visor for sensor/doujutsu and various hud sensor jutsu. The glass is fragile and can easily be shattered. Above the black glass is the metal guard, the second mask which acts as the basic defense for the glass. The metal guard vibrates out the force during collision in order to protect the glass beneath. Fuuinjutsu for breathing on the mask, listening as well.
A Spies Best Friend:

1x Hidden blade, the blade slides out 10 centimeters out of the users wrist with a simple flick of the wrist at the speed of 3. Located on her right hand (Arm Guard).
1x [15m] Metal cord + 1x Grapple Hook, strapped and hidden by her left hand (Arm guard).
1x Nun-Chucks [32cm wooden branch and 2.5 cm chain] placed above her rear pouch.
1x Lockpick, designed to look like her belt buckle.
1x Binoculars, 2x/8x zoom, assemble from belt trinkets.
1x Small mirror, hidden in her collar.
30x Caltrops, hidden on the heels of her boots.
Back:

Back

1x Black tanto, which she has sheathed in an upside down sword holster that runs along the spine so the handle doesn't stick out. The blade is 30 cm.

Shoulder

1x Silver bow 1 meter length, strapped over the shoulder.

Quiver

10x Arrows in quiver, over shoulder.
2x Flash Noted Arrow.
2x Smoke Noted Arrow.
1x Explosive Noted Arrow.
1x[15m] Metal corded arrow.
Hidden inside her sleeves:

Left Sleeve

2x Smoke Bombs.
14x Black Senbon.
1x Flash Note.

Right Sleeve

3x Smoke Bombs.
16x Black Senbon.
1x Flash Note.
Cloak
Shadow Stalker:

A black hooded cloak which Yoho wears, there are multiple hidden pockets within the cloak. The pockets are located on the inside, where her waist begins

Hidden Left Pocket by her left hip

1

2x Black gloves hidden inside the cloak.
1x Kumogakure no Sato headplate.

Hidden Right Pocket by her right hip

2

Realistic blonde wig, shoulder length. In a plastic zip bag to save space.
Realistic brunette wig, jawline length. In a plastic zip bag to save space.
Realistic white wig, spikey hair, 12 inches. In a plastic zip bag to save space.

Hidden Center Pocket

3

8x Empty Scrolls. 2x4
2x Pens.
1x 100 Page diary.
1x Red lipstick
1x Beige lipstick
Realistic Make-Up Kit
Casual
Fake Medpack:

Lower Back Pouch.

15x Black Senbon.
2x Needles.
1x Flash note.
1x 20 yards needle thread.
1x 10 foot gauze.
2x Splint applications.
Official
Armor:

2x Metal shoulder pauldron
2x Metal forearm guards.
1x Black metal chest and back plate, padded to create less sound.
1x Black Hawk Mask.
Official Pouch:

Two Back Pouches.

5x Smoke Bombs.
15x Black Kunai
15x Senbon.
15x Shuriken.
Hotaru's personality is mostly being quiet. This shinobi rarely talks and she only does so when she needs to. Sometimes people think that Hotaru can't speak. When enraged the girl will see that the enemy should be punished for enraging her and she will not stop until she sees it through. But that only happens on rare occasions because the girl is very calm and collected. As a "perfect spy" should be, or at least that's what she considers herself.

During battles Hotaru tends to analyze her enemies, she usually doesn't waste her chakra on unnecessary attacks and will most likely just try to escape unless she has no choice. When fighting with a partner she tends to act a bit more protective and tries to get everyone out of the situation, although she keeps her back covered since she doesn't really trust anyone.

Hotaru will try to avoid any confrontation if its possible, unless she is bugged enough to be provoked, off duty to test the waters and if the mission demands it. She is a firm believer that the mission goes first and will do anything to succeed. Her life goals are to become the greatest and help hidden cloud succeeded in its plans. No matter what!
Somewhere in the Lightning Country a baby was born. This young girl was given a name Nonki, Hotaru. Her mother fell ill when she gave birth to her and died a couple of hours later. The girl grew up without a mother and instead was raised by her father. When she grew up she had to spend a lot of time at her neighbor because her father had to work hard all the time. They did not even have enough to let kid roll in to the academy so her father started robbing people as their main source of payment but it did not take long time before he was arrested.

The only course of action the young child could take was to run away and hide. During her time alone she figured it would be safer to start pretending that she was a boy. She had heard by her father what people could do to young girls. So as a "boy" she started picking up where her father left off, she started pick pocketing random strangers, using her size to her advantage. It was here the young girl learned to be stealthy, using the shadow as her friend. In fact at the time it was her only friend, it was during this time that the young girl started crafting her alter ego "Mumei", she would start using it instead of her original name, and not use her last name "Nonki" since it didn't really mean anything to her anymore. It didn't take long before she had mastered the art of staying hidden although this confidence lead to her biggest mistake/fortune. One of the targets the young girl had picked was a well known ninja that was passing by, to her surprise she managed to pick pocket the famed ninja but as she was making her way back to her hideout the theif was stopped by the ninja she had mugged.

He introduced himself as Hayate and he told her that he could see the potential in the young girl. He would protect her under his wing and train her to become the best in her craft.. So for the last couple of years the girl's life took a turn for the better. She would soon start her training among the shinobi she had dreamed of becoming part of. Although because she spent most of her time outside of the academy as a child she never really mastered the art of ninjutsu, although she did get the hang of genjutsu. However, she focused more on training her hand to hand combat skills and mostly her "ninja" skills. Ergo, she has trained to perfect her stealth abilities and believes to be one of the greater ninjas out there. Hopefully soon she could also become the best spy out there as well. She felt that she never really fit in within the village walls and living alone wasn't really making this transition any better. Since she was already invisible once she took a step inside the village the young girl used her skills to become invisible. Within the academy, Hotaru would spy on most of her class mates. Hiding by the shadows, watching the kids play with others, picking up information for later use and from time to time "Yoho" would bump in to them, apologize and continue on her path. Stealing minor objects from them, then plant them on other student's lockers, wanting to see how they would react.

It didn't take long before Hayate enrolled "Yoho" into the chuunin exam with a random team, although being a loner in the heart the girl performed her best and did what was necessary to rank up. It was during this time that the girl used her partners to lure out her target and do what was necessary, it didn't take long for the girl to win and become a chuunin. Most only know little about this young ninja, which was perfect. As an observer the girl grew up wanting to be the ultimate spy, but that would mean that only a few people would know Hotaru's real personality, although what she feared most that in the end she wouldn't be able to keep her alter egos apart, which prompted her to start writing in a diary.
Kumogakure no Sato

"

You don't know me and you will never know who I truly am, but I am willing to die for you and for what you believe in. For every Kumogakure, nay Lightning country.

"
Battle Information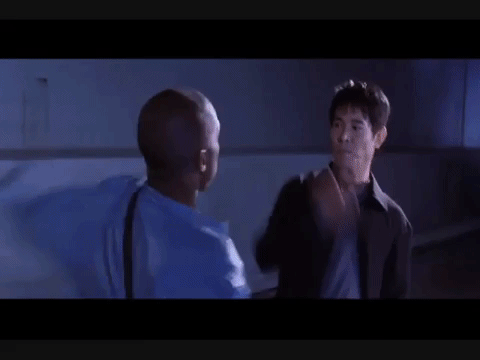 Not really a fighter, but if "Yoho" had to fight she would use her stealthy fighting style to her advantage, hiding in the shadows and striking when you least expect it. A true ninja in her art.
Chakra Void:

This ability allows Hotaru to stay out of sensors ability to read their target as long as her control is equal or higher than theirs. This Ability is always active, which ends up drawing -2 Chakra Pool from the user.

--N/A--

--N/A--
Close Quarters Combat:

The fundamental skill of [Close Quarters Combat] indicates the user's proficiency to efficiently utilize martial arts and advanced combat moves involving the body, for example but not limited to, advanced kicks, grapples, advanced punches, etc.
---
Deft Hands:

The fundamental skill of [Deft Hands] indicates the user's proficiency with using their hands in very specific and complex movements, like sleight of hand and targeting very small and specific points on an opponent's body. This facilitates their use of related Taijutsu in various ways.
---
Acrobatics:

The fundamental skill of [Acrobatics] includes the user's ability to contort their body into unfamiliar positions in order to avoid attacks, as well as the user's ability to fall safely and perform Ukemi and other feats of gymnastics. This facilitates their use of related Taijutsu.
---
Stealth:

The fundamental skill of [Stealth] describes the user's proficiency in remaining silent, unseen and unnoticed as they go about tasks. This facilitates their use of related Taijutsu.
---
Perception:

The fundamental skill of [Perception] describes the user's practiced methods of more keenly focusing their senses for a short time. This facilitates their use of related Taijutsu.
---
Sword Weapons:

The fundamental skill of [Sword Weapons] indicates the user's proficiency with swords and sword-like weapons such as knives, daggers, sword-breakers and the like. This facilitates their use of related Taijutsu.
---
Projectile Weapons:

The fundamental skill of [Projectile Weapons] indicates the user's proficiency with weapons designed to attack from afar, such as bows, shuriken, senbon, launchers and the like. This facilitates their use of related Taijutsu.
---
Corded Weapons:

The fundamental skill of [Corded Weapons] indicates the user's proficiency with long rope-like weapons such as chains and wire. This facilitates their use of related Taijutsu.
Sight Initiation:

This user has learned to use visual cues to initiate genjutsu. Allowing them to perform actions, or draw the eyes to something to capture their targets in a genjutsu.
Sound Initiation:

This user has learn to use sound cues to initiate genjutsu. Allowing them to create sounds and sustain sounds to capture their targets in a genjutsu.
Scent Initiation:

This user has learn to use smells to initiate genjutsu. Allowing them to utilize and produce various scents to capture their targets in genjutsu.
| | | | | | |
| --- | --- | --- | --- | --- | --- |
| Chakra Pool: | Endurance: | Control: | Strength: | Speed: | Will Power: |
| 13 (15-2) | 25 | 25 | 20 | 40 | 30 |